Our cars from Team 9 (Siggi and Anne) and Team 13 (Thilo and Daniel) were shown on Bremen Classic Motor Show 2018. The Borgward Club e.V., Bremen has advertised "our trip on Route 66" for this fair.
It was again a great event, we had a lot of visitors at our booth, gave daily interviews and trip reports.
Some of our travel group members joined us with a great welcome!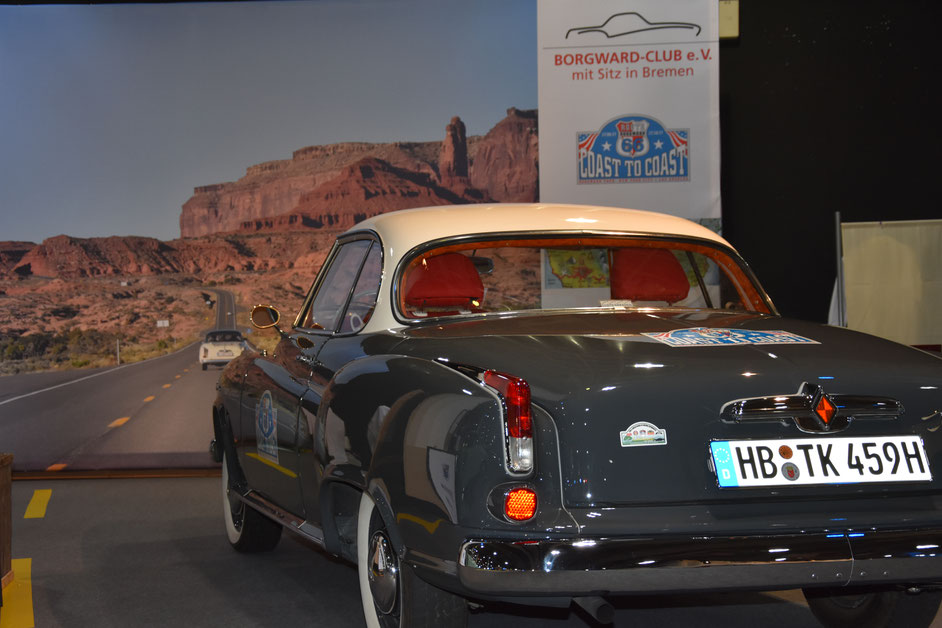 From the fair directly enroute
---
---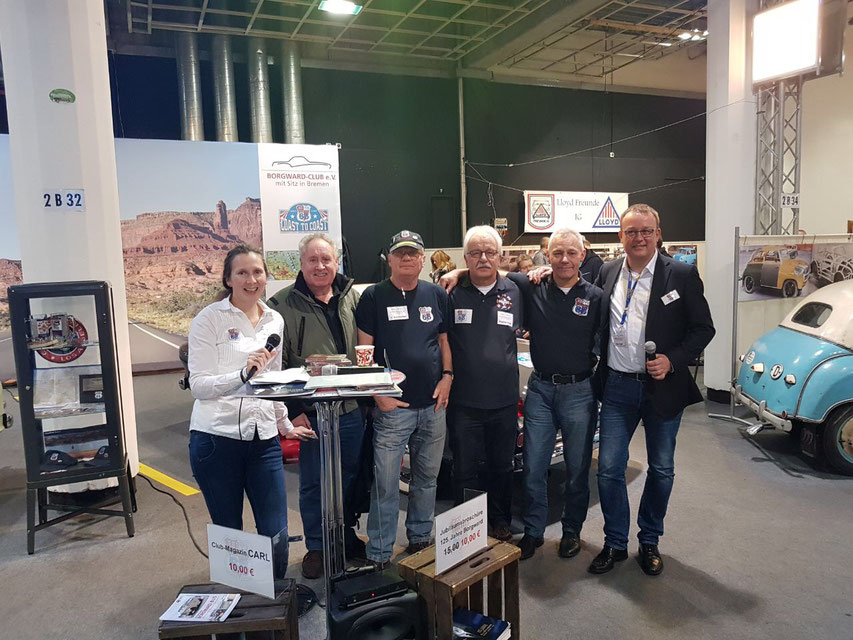 Route 66 tour members interviewed by Marion Kayser, President of Borgward Club Bremen, from left to right:
Marion, Roland (Team 12), Schorsch (Team 3), Siggi (Team 9), Cris - Le Chef (Team 2), Thilo (Team 13)
---
Thanks for supporting us  with our travel adventure. We are looking for new challenges!
Thanks to
- all our visitors, friends and participants
- Borgward Club e.V. mit Sitz in Bremen
- Radio Bremen TV - buten und binnen
- Weser Kurier
- Weser TV
- Messe Bremen
- ÖVB Arena
- Oldtimer Radio
- the Borgward Club Bremen exhibition team